News Service | Filtered by School News
News Feed
The Soto Weekly Issue 4
The Soto weekly is back with our fourth issue! So much has happened this week. Take a look inside to see our new members of the Student Council or to congratulate our House Sarts of the week! You can then warm your heart in the Primary section, where our students have celebrated Peace day by wearing all white to school. Finally, this week was the debut of our new section Safety News Byte, where you can learn all about internet safety!
The Soto Weekly Issue 3
Welcome back everyone! It's Student Council election week! Our third issue will show some of the amazing presentations that our students have prepared this week, along with some interesting insight into the lives of our A-level's students: what are their plans after high school? Finally, don't forget to scroll all the way to the end for an exciting game of "Would you rather?".
The Soto Weekly Issue 2
We are back this week with our second issue of the Soto Weekly. Take a read if you want to find out what happens in our school. This week discover the IB Diploma with 2 of our students who have shared some insights into what it means to be an IB student, or scroll all the way to the end to find a fun activity to do at home!
The Soto Weekly Issue 1
Welcome back to school everyone, it is great to see all the students and teachers back in school. Please find below issue one of our weekly newsletter, The Soto Weekly. We hope you enjoy reading it every week.
Study Skills Workshops
---
For the first Friday of our Second Term we invited four experts to give Year 12 a great opportunity to learn new study skills and understand how to improve on their current habits. The year group was split into four groups and spent the day in these group circling around the school, spending time with each speaker. Some really interesting challenges were posed to get our students actively thinking and getting involved in the workshops.
The students took part in discussing attitudes to school and why it is important to have positive beliefs. The students were encouraged to think with the mindset that "Your belief is equal to your gain in life" this will get students feeling more positive about school and therefore be in the right mindset for positive learning and engagement to their studies. We really want our students to get the most of their education here, and their education will only be better if they have the positive growth-mindset we encourage around the school.
In addition to this, the students had to work on memory. We looked at a list of 21 words and had to remember them in the exact order, this was done four times, and it was surprising for students how much they were actually able to retain in a short amount of time. This engaged their brains into active, focused thinking, exercising all the right parts of the brain. In addition to this it also served as an improvement for self-belief, it encouraged the students to improve how they see their capability in remembering what they have learned at Soto and producing the same quality work in their exams.
Overall, the workshops were a huge success and we believe this motivational start to the term will encourage our students to keep working hard after coming back from a relaxing break! Thank you to all of our Year 12 students who took part, we hope you went away feeling confident in each new skill you exercised today!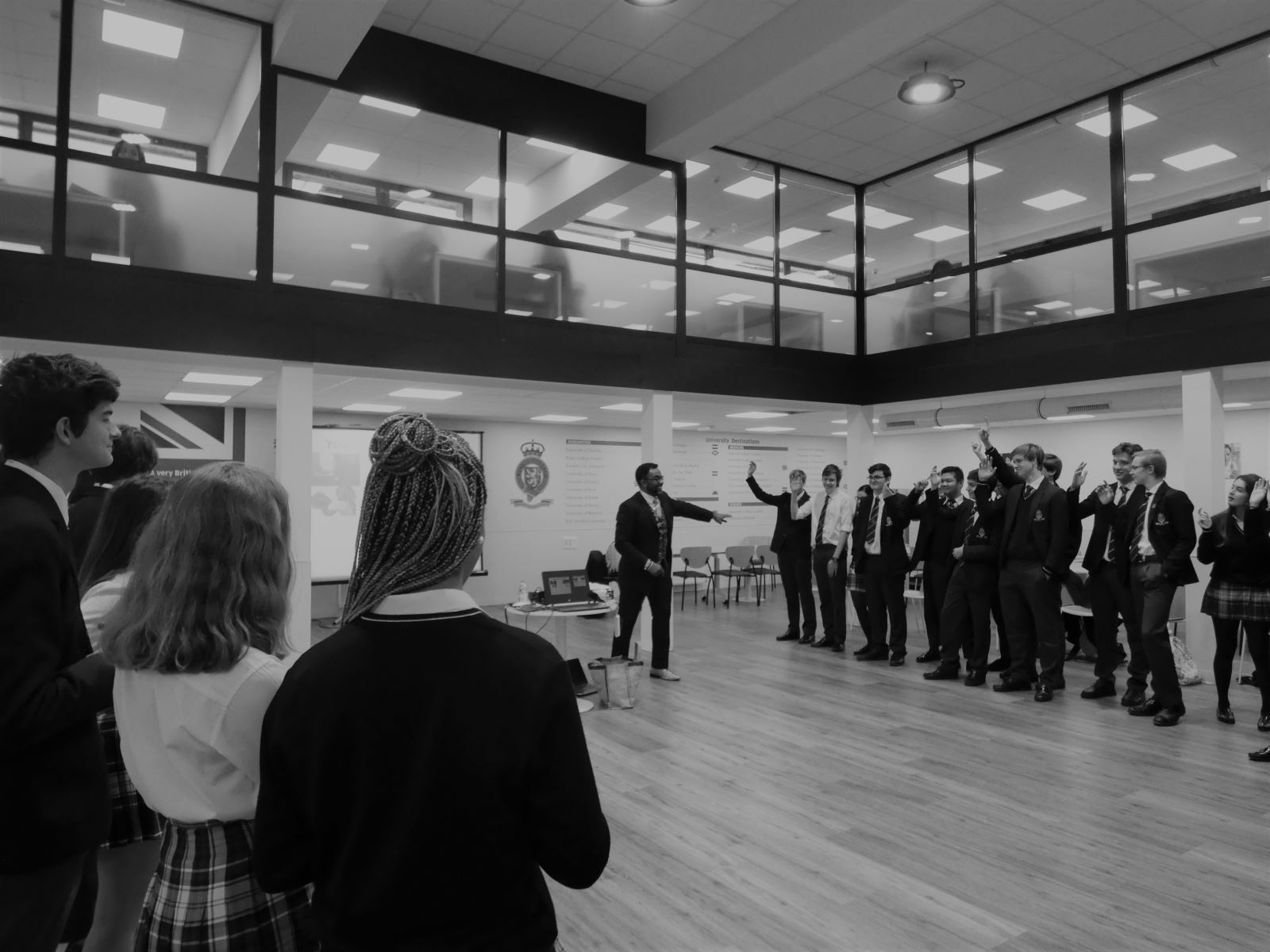 If you're a parent at Soto and want to keep up with the weekly news updates here, please find the 'Parent Soto Weekly' on the Parent Portal every Friday!