Our House Photography winners!
News Service | Filtered by Secondary News
News Feed
International Women's Day at King's
---
This week, we were visited by some very important women who came to inspire our girls (and boys too) for International Women's Day. Gillian Motlhamme (Political Counsellor for South Africa in Spain) and Fuencisla Clemares (Head of Google Spain and Portugal) visited to discuss their incredible achievements and how important it is to hear these from a woman's perspective and experience. The students participated heavily, asking lots of questions and listening intently to the answers.

Ms Gillian Motlhamme met with all of our Prefects and Key Stage Council members to discuss her career, and politics as a whole. We were so proud of our passionate students and how many questions they all had for Gillian! We hope she will be back one day to continue the conversation. The same goes for Mrs Clemares, for which the session over ran as the children had endless interesting questions about her role and her experiences in the business.

Thank you to all of our students who paticipated, recognising International Women's Day as the important event it is and why it is so important that we celebrate it as much as we can!
Xanadu Ice-Skating Ski Simulator
---
Our enrichment week was very fun. On Monday we went skiing to Xanadu, for some of us it was the first time and we really enjoyed it. The instructors were really nice and showed us the technique very well. Thanks to their knowledge and patience with us, now we love skiing.
On Tuesday we went ice-skating. Some of the children had very good skills but others couldn't even walk. There was an instructor that taught us so we could improve our skills and she did some games for fun too.
On Wednesday we went to a ski simulator and it was really entertaining. We learnt a lot and practised the skills that we were taught on Monday.
On Thursday we went skiing to Xanadu again and we loved it. The beginners went into the big slope and had loads of fun.
Friday was the best day. All the groups ski in the big slope together and we had a great week spending time with all our friends!
-María
King's College Trip to Gredos!
During trips week, we had a wonderful range of events going on, in Soto, and around the world! Including trips to Dublin, Astun and more. Here is a short piece explaining what our students on the Gredos trip got up to!
Why do we like Gredos centre?
"We like the Gredos Centre because there is a lot of Countryside. The views are immaculate, and it is comfortable. We can also breathe fresh air and not polluted air like in Madrid." The students find it to be a freeing place to be, a completely different aspect of life in comparison to the high buildings and always busy Madrid! It is nice for them to experience something so different to their everyday life, and see some beautiful views while doing it!
"At the gredos center we have currently done Rope Parks (Ziplines), a long mountain walk searching for snow, lots of minigames such as crate stacking, some workshops (astronomy, creative and orienteering) and mountain biking. I mostly enjoyed the rope park because doing the ziplines was very fun." The rope park was a great opportunity for the kids to make memories on their trip, an adventurous way to spend the day and a fun way to laugh and spend time with their friends, testing their limits on the ropes!
"From King's College Soto de Viñuelas it is 187.4km. We got here on a school bus. It took approximately 2hrs 30mins. Some of us were asleep on the bus while others were listening to music. Some also were playing board games or with their mobile phones."
"The food is exquisite. On Monday lunch we had pasta with tomato and a salad bar with olives, carrots, tomatoes, corn, tuna and on Monday night vegetable soup and tortilla with salad. On Tuesday we ate at the mountain pack lunches but for dinner we had chicken soup and pizza."
Thank you to all of the students on this trip, you were all wonderful and we are so happy you had a great time. What a great way to spend the week making memories that will last forever! All trips were successful and all enrichment activites too, went down very well. We are so happy our students enjoyed a well deserved break, a chance to do something different and exciting!
King's College at the Bilbao Model United Nations Competition
---
For the fourth consecutive year, twenty-nine King's College students have represented the school in the prestigious Model United Nations competition organised by Colegio Ayalde in Bilbao.

It has not only been the perfect opportunity to learn, experience and debate but also to forge lasting friendships and unforgettable memories. Defending conflicting beliefs, the delegations, representing five countries, managed to present a divergent range of political, economic, social and cultural views from around the world. From the Ambassador Speeches at the Opening Ceremony, through committee work to the final debates of the General Assembly, it has been the opportunity for us to learn about different perspectives in the wider world.

With conviction, diplomatic formality and a tireless spirit of debate, young people have demonstrated once again that they are the ones meant to change the world if they are provided with the opportunity to express themselves and to be heard. As one delegate noted: "It gave me an insight into what it was like to be a diplomat and what they do, emphasizing the importance of their role in making the world a better place for everyone. I got the opportunity to meet people from other schools, learning about their cultures, their point of view on global topics and forge friendships." These opportunities were offered not just through the debating work, but social events such as the cocktail reception after the Opening Ceremony and the closing night's Gala Dinner, all of which helped to make the experience so memorable.

Competitively, we enjoyed success and many of King's College's delegates were formally congratulated for their incredible diplomatic skills and outstanding effort, notably:

Best Delegate in MAC (Arctic Council)

Outstanding diplomat

Outstanding Performance in Security Council

Going to Model United Nations in Bilbao has not only been an opportunity to develop our international mindset, but has also been an incredible opportunity to learn new debating and communication skills. Every day in Bilbao was different, with two thirds of our delegates able to convince others to pass their resolutions at committee stage, and two debated in the final General Assembly, in what one delegate referred to as 'highly enriching' debates. It also provided leadership opportunities, with Ben chairing the Disarmament and International Security Committee debates, and Javier and Cristina further being offered honorary Chair positions in their committees. It has refined our skills of speaking publicly, with confidence and knowledge. We returned home tired, but happy and in the words of one of our Year 12 delegates: "It has been amazing, the best MUN ever!! I've made lots of friends and the experience was just amazing, and I was so sad about leaving Bilbao and all of my friends behind."
Holocaust Memorial Day
---
This year the International Holocaust Memorial day falls on the same day as the 75th anniversary of the liberation of Concentration Camp Auschwitz-Birkenau. At King's, we aknowlegde the importance of this time and that we must use this time to educate the students about this very important piece of history. We have used this week to inform our students on the facts of this tradgedy, but also to help them understand the weighted emotion behind this.

We encouraged all students during assemblies this week to take a moment to think about the indivuals who lost their lives unjustly. Encorporating topics of Equality, Freedom and just scratching the surface of a discussion about how we can use our knowledge and connection to history, to better the future. This week gave us an opportunity to honour all those who were victims of Nazism, and to think about the kind of world we want to live, and grow up in.
Highest Marks in the World at Soto!
---
The Biology Department in Secondary is very proud of the fact that for the second year running one of our A level Biology Students has gained the Highest Mark in the World for Biology A level! This is an outstanding achievement for our school, and for these students, and it is one that we want to celebrate!
'Top in the World' refers to the learner who has gained the highest standard mark in the world for a single subject, as you can imagine this would have meant to gain the highest against a large number of students studying all over the world. This award is a reflection of our student's hard work and dedication while studying with us at Soto. They have really achieved something to be more than proud of.
For this to be the second year running that a student has won this award is absolutely fan-tas-tic, we could not be prouder! With last year's winner already at Oxford studying Biochemistry, we have no doubt our winners are going on to do amazing things.
A big well done to Alexandra and Lorena for achieving the awards, a big step to be proud of for Soto, but also for women in STEM subjects! We are so incredibly proud of all of our students for how hard they work for their, well-deserved, grades!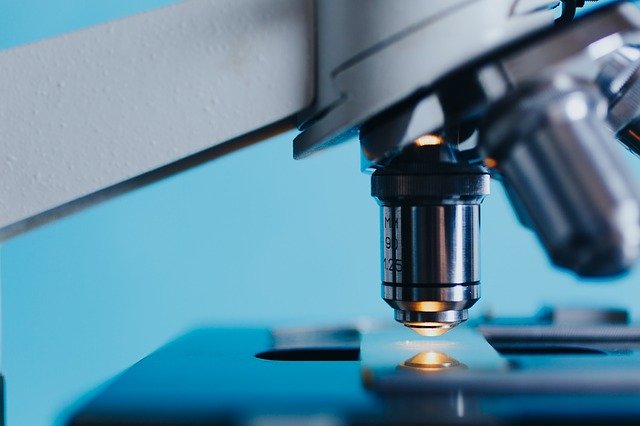 Study Skills Workshops
---
For the first Friday of our Second Term we invited four experts to give Year 12 a great opportunity to learn new study skills and understand how to improve on their current habits. The year group was split into four groups and spent the day in these group circling around the school, spending time with each speaker. Some really interesting challenges were posed to get our students actively thinking and getting involved in the workshops.
The students took part in discussing attitudes to school and why it is important to have positive beliefs. The students were encouraged to think with the mindset that "Your belief is equal to your gain in life" this will get students feeling more positive about school and therefore be in the right mindset for positive learning and engagement to their studies. We really want our students to get the most of their education here, and their education will only be better if they have the positive growth-mindset we encourage around the school.
In addition to this, the students had to work on memory. We looked at a list of 21 words and had to remember them in the exact order, this was done four times, and it was surprising for students how much they were actually able to retain in a short amount of time. This engaged their brains into active, focused thinking, exercising all the right parts of the brain. In addition to this it also served as an improvement for self-belief, it encouraged the students to improve how they see their capability in remembering what they have learned at Soto and producing the same quality work in their exams.
Overall, the workshops were a huge success and we believe this motivational start to the term will encourage our students to keep working hard after coming back from a relaxing break! Thank you to all of our Year 12 students who took part, we hope you went away feeling confident in each new skill you exercised today!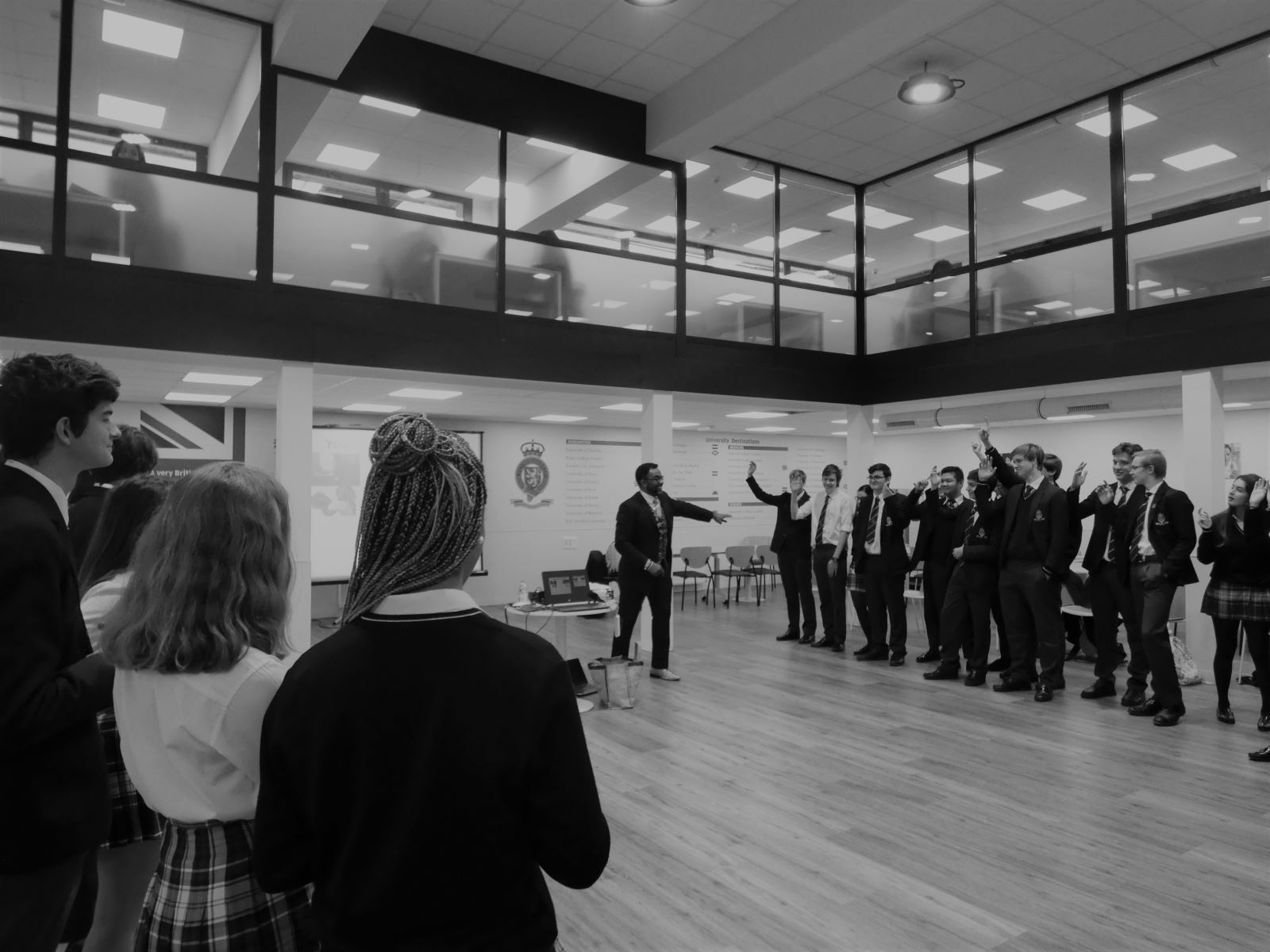 King's Christmas Carol Service
---
The annual Carol Service is one of the most established traditions of King's College. Each year, the Junior Choir, Senior Choir and Senior Orchestra perform a range of festive items and carols within the Nine Lesson format first used by King's College, Cambridge.
This year, once again, we were delighted to be able to celebrate our Carol Service at the Parroquia Santa María Madre de Dios church in Tres Cantos, and were joined by a large congregation of parents, teachers, friends and members of the public. Following the service, which was led by The Reverend Canon John W. Kilgore of St George's Anglican Church, Madrid, we all enjoyed mince pies and mulled wine together. A special thanks goes to our committed and gifted musicians, and also to the staff of the Music Department – Miss Amos, Elena Tkachenko and Mr Blake.
Amazing Achievements!
---
For the final two weeks of this First Term, we are holding Awards Ceremonies for each year group through the Secondary School here at King's College Soto. This is a wonderful opportunity for us to show our appreciation and give thanks to those students who really go the extra mile to give their all to Soto, and our community as a whole. We are acknowledging all of this hard work by presenting the students with their own Certificate of Excellence for each category.
The categories are as follows:
Headmaster's Honour Roll: For outstanding achievement through King's College Soto.
Contribution to the School Community: For wonderful effort and contribution to King's College and our Community – E.g: TED Talks, Providing Music in assemblies, KS4 Council.
Creative Arts Award: For contributing meaningfully and consistently to a Creative Arts area.
Sports Award: For incredible drive and attendance in your area of Sport here at King's College. E.g: Helping out with the Sports Department, Competing in the clubs.
Co-Curricular Award: For wonderful effort and contribution to King's College and our Co-Curricular clubs – E.g: Gold Duke of Edinburgh.
Vertical Tutor Award: For outstanding contribution to Vertical Tutor discussions and lessons.
Form Tutor Award: For outstanding contribution and dedication to Tutor time.
Gold, Silver and Bronze Housepoints: For achieving the corresponding amount House Points this term.
These award ceremonies will hopefully give our students that extra boost at the end of each term. We, at King's College believe it is so important to recognise all of the talented and dedicated students within our school. We are so incredibly proud of our amazing, hardworking students from each year group. A huge Well done to every student who won an award, we hope to see many more faces winning more awards as the year goes on!
History Trip to Berlin
---
Between Tuesday and Friday of last week 23 of our Year 13 historians took part in a visit to Berlin, to complement their A Level study of Weimar and Nazi Germany. The group enjoyed guided tours of several historical sites of preservation and commemoration including the Berlin Olympic Stadium of 1936, Sachsenhausen Labour Camp, the Holocaust Memorial and the Museum of German Resistance to National Socialism. The students had the chance to see the physical legacy of the Third Reich and to reflect on the lived reality of many of the events we have studied during the course. There were also opportunities to visit the current German Bundestag, see some of Berlin's more modern sites, and sample some traditional German schnitzel! Many thanks to Mr Downes, Ms Barratt and Ms Huckins for accompanying the visit!
COBIS Student Leadership Weekend 2019!
---
The COBIS Student Leadership Weekend is an annual event which provides leadership training and life skills for senior pupils from years 10-13. This year's event was hosted by King's Group and took place at King's College, The British School of Madrid on 15-17th November 2019.
This year's group was the largest ever, with 67 students attending the weekend in Madrid, 32 from King's Group schools and the other 35 from 12 British International Schools: The British School of Bucharest, The Cambridge School of Bucharest, Oporto British School, St George's International School (Luxembourg), The British School of Gran Canaria, The British International School of Bratislava, New Cairo British International School, Avenor College (Romania), Doha College (Qatar), Mougins School (France), Park House English School (Qatar), Brighton College Al Ain (UAE).
Through interactive activities with trainers and motivational speakers, the students were presented with opportunities to develop self-awareness, interpersonal skills and life competencies. This year, an organising committee of 10 students from King's College , Soto de Viñuelas, were actively involved at all stages from the initial programme design and planning stages through to delivery, acting as core presenters and facilitators during the weekend. This year's programme included sessions on:
What is leadership?
Led by our student organisers who shared lots of ideas of what leadership means, providing examples of people in different leadership roles to give the students a better understanding of the key issues.

Presentation and public speaking skills
Laina Pattni from Future Foundations delivered an interactive workshop where the students were able to learn and practise presentation and public speaking skills so that they could engage with and motivate a large audience of peers

Team-building activity in the centre of Madrid
This activity around Madrid was a perfect way to practise working as a team with people they had recently met, whilst at the same time giving them the opportunity to see the wonderful landmarks in Madrid

Wellbeing and Mental Health
Alexander Edwards, the Wellbeing Leader and Mental Health Coach in King's Group, guided the students through this workshop, revealing her mindfulness tips and tricks for students to take away and apply to their day-to-day lives.

Challenge: Think Global, Act Local
Throughout the weekend the student organisers set a challenge for all the student leaders in which they had to work in teams to come up with an idea that could be implemented in their schools, focusing on the slogan 'Think Global, Act Local'. The Blue team was the winner of this challenge, winning an online leadership course from EtonX. The winners will be able to choose from a wide range of courses, from 'Research Skills' to 'Public Speaking' to 'Entrepreneurship' that will benefit them in their future lives. Each course also includes a one hour 1-1 tutorial with an Eton College lecturer once the course has been completed as a way of consolidating everything they have learnt.
Overall the feedback from the weekend was extremely positive with many students stating that they felt their expectations had been met and exceeded by the works.
A Level Work experience programme "Socios por un Día"
---
"My experience was one not to forget. I visited the Air Base of Torrejon de Ardoz. They gave me a warm welcoming and showed me the installation in which they work. Furthermore we visited the fighter jets and how the engineers in the Spanish air force modified them with further technology. After that, we visited on the explosives desactivation center and how they designed robots which are used to deactivate explosives. We also tried them out, along with a deactivation suit. Moreover, we visited on how the night vision goggles worked and the evolution of their technology. Finally we were shown the effects of a missile on air and their behaviour as with it how the aircraft acts when adding weights or at high speeds"
"
It was an incredible experience, the company ING showed us the insides on how their company worked, for example, we had many lectures on the different sectors in the firm and also the different jobs, and tasks that people do. Also, they showed us around the offices and introduced us to many employees and important managers in ING."
I had a great day last Thursday in ING! I got to learn all about the role of Wholesale Banking in society, we got to talk to a representative from each sector of the bank, from the head of real estate to a representative of 'Recursos Humanos'. They were very welcoming and treated us very nicely, they even gave us a notebook and a water bottle as well as an amazing lunch. After this enriching experience, I am even considering working in this sector when I am older. I am very grateful that I got this opportunity and I would recommend it to anyone of my age group."
"I found the experience very exciting and interesting. Even usually boring tasks like simply analysing data and sitting in an office, was very interesting as I learned many new things behind the work of big companies like BBVA.
It was a bit uncomfortable at first, as I didn't know how to act and behave, but the socio was very nice and comforting and by the end of the day it almost felt like we were long time friends. I am very honoured and pleased to have had this opportunity and very thankful for everything the program gave me."

"The experience was great! If I had to describe the day with two words, they would be enriching and motivational. I was in the section of Finance, Economics, and Banking and the firm that I was allocated into was BBVA, I was mesmerized by the new work facilities which are incredible. I was treated really well and I learned a lot of things, and I also represented the school when a talked in RNE. I can just be grateful for the opportunity the school has granted me."
– Four A Level Students involved in the programme
ANAR Buen Trato project
---
"Last year, a collection of students and I started working with a charity named ANAR, which supports adolescents with difficulties they may experience in their school atmosphere or outside, such as bullying. I personally decided to join because I definitely perceive it as an opportunity to support pupils in my school but additionally as a means of making the school environment greater. This is not only through students that are helped in resolving their problems, but also because of the teamwork exhibited to achieve this, making King's an even more pleasant school than it already is. This Wednesday, we had a meeting with one of the ANAR psychologists who is helping us with the project we are taking part in called "Programa Buentrato". The meeting was mostly based around the principal problems teenagers may experience, their fears to confront it, plus how we, the "Buentrato team" can support them in order to face that problem and hopefully solve it. This will hopefully be accomplished through the heart of the project known as the "Listening Room". This will be a classroom which will be provided for the "ANAR team", where two of us will be. The purpose of this is to have this classroom as a resource for any student who has a problem or something which is concerning them, either in the school environment or outside, so they can talk to someone who can help and support them. Behind everything, there is a group of staff, Ms Croft and Graciela (ANAR Psychologist) so they can help us with the project and can be alert for any serious problems happening in the school. On the whole, the project which King's is taking part in with ANAR is a clear example of King's developing in order to improve their atmosphere to make it an even happier place."
– Clara (Year 11)
Teaching PE Leadership
---
Here at King's College Soto, we want to enforce to our Students what it means to be a leader. We have been focusing on leadership skills by allowing our children a chance to experience being a leader and therefore understanding the qualities that come with this. Here we have Year 7 and Year 9 Students sharing their experiences and wha
t they have improved on here at King's as a leader.

"Over the last few weeks, we've been learning to teach sport exercises to younger pupils. We would make exercises and warm up games using different sports. Year 7 have made lots of fun exercises for all ranges of age groups and levels.
During the First week, we made up exercises and warm ups using tennis balls and hula hoops. Each week we used different equipment for the exercises. On the Second week, we made games and warm ups for Year 3 and 4 using footballs and cones. The exercises could be dribbling around the cones in a zig zag and then shooting, or passing the ball and then throwing the ball into the net. This is good for secondary students to experience leadership and experience qualities of being a good and helpful leader.
The Year 7 class taught Year 5 and 6 some fun and exciting exercises to them. They specialized in football for one of the days, so they practised passing, shooting, defencing and goalkeeping exercises. The primary students really enjoyed the experience of being taught by the older students. The secondary students made their games fun by adding a point system and making it competitive. If you got the most points in your group, you would get a housepoint or some sweets. All the primary students were very well behaved and the secondary students were very pleased. Mr Jones and Mr Simmons were supervising the whole time and seemed very happy and calm. After the whole class had finished their leadership, primary students gave feedback to the Year 7s on what went well and what they could improve on.

Key skills learnt throughout the Leadership Unit of Work were: Communication; Responsibility; Creativity; Leadership skills; Confidence; Awareness; Motivation and Innovation."
-Arda
"Over the course of this year we have been practicing our skills with equipment provided. Our goal was to teach some Year 2 at the end of the unit.
Over the past few weeks we have been learning skills of teaching with different equipment like footballs, tennis balls, handballs and those sort of things. We have all been preparing for the last lesson where we taught some Year 2. We have quite enjoyed these past few weeks as we varied in equipment and we were able to choose the activity that we most found suitable. For the last session, we taught Year 2. Mr Jones separated us into five groups. Then we chose the equipment provided and when we finished organising the activities we chose one group of Year 2. Then the groups rotated so everyone got a chance at every activity. The Year 2 liked mostly football when they got to say their favorite activity."
– Alejandro Fernando and Juan
Gold Duke of Edinburgh at King's!

---
Our incredible Gold D of E team took on their expedition over 21st to 28th September in Brecon Beacons! Here we have two student experiences and some photos taken by the teachers and students themselves! Our students are so proud to have achieved this and experienced something so unique and challenging that they can really be proud of and carry round with them forever.
I went on Gold DofE without having done any of the previous awards and it was one of the best experiences I have ever had. It really encouraged me to come out of my shell, become more confident, and it also taught me a lot about team dynamics. I really can't rave about it enough. It was very tough and challenging but I learned how much will power I had and how strong I was. DofE makes you cry, makes you laugh and I feel like I've really grown as a person due to it. It also made me appreciate everything I have, for example, hot showers! I honestly couldn't recommend it enough to others, it was such an enriching experience and I will remember it forever.
– Laura
The Gold Duke of Edinburgh is a true test of one's stamina, physical and mental strength as well as endurance. During the expedition, you are fully tested on many skills – such as leadership, communication, teamwork, map and compass reading, problem solving, tent making, cooking and much more – as well as your ability to push yourself to new limits whilst being completely outside your comfort zone. It is a great opportunity to further develop such skills and your mental drive in moments of frustration/fatigue/exhaustion. You make memories you will never forget and stories full of pride and achievement.
The practice expedition in Gredos was immensely helpful to understand the drive you must possess to be able to walk for days, with extra weight whilst maintaining a positive attitude. It allows for teams to get to know each other and their roles within the group whilst giving the participants a taste of what it is expected. You learn what was very helpful and what was a waste of time; and hence what to pack and what not to pack for the qualifying expedition. You get accustomed to the intensity of the expedition; the cooking (and how much food you actually need to carry) and you practice your map reading skills.
Although the practice expedition was helpful, it did not fully prepared you for the Qualifying, since Gredos had different terrain (you do not encounter marshes for example), weather conditions (do not experience the wind, rain, fog and the permanent wetness you are submitted to in Wales) and packing needs (having to pack everything in bags within bags and a set of dry clothes). It is due to these 'curve balls' that the Qualifying was made more intense, yet better, since the expedition was different and less repetitive.
This has been an experience of a lifetime that has made me more appreciative of the little things, such as having dry feet, or a shower. It has exposed the little joys in life like friendly bickering between really good friends and has revealed to me how strong I can truly be, both physically and mentally (even to overcome mini meltdowns).
This is an accomplishment that I am truly proud of.
– Regina
Silver Duke of Edinburgh at King's!

---
Over the weekend of the 19th of September, our students took part in their Silver D of E expedition. We are so proud of our students for everything they have achieved this year! The students travelled all the way to Gredos for the expedition and it is clear to see the sense of joy, pride and achievement our students feel around the school, not only for having completed their expedition, but for everything the D of E programme has helped them accomplish throughout the year.
"The D of E is a great experience not only for building new skills like teamwork, or even something you have always wanted to do and never had the chance to, but also for bonding with people and learning how to solve problems. Even though I did not do the Bronze and found the whole experience really challenging, it was an experience I would not change for the world. Throughout this year I was able to learn how to play an instrument, mentor someone in with their French and improve my swimming skills. Some people say that the journey is the best part of D of E but I think the best part is actually looking back at what you have completed in just a year and the different ways you have grown. Of course, the journey is an important part of the whole experience and I can tell you that I had difficult times, but now I look back and laugh at how we have solved problems fairly easily together as a team. All in all, I think D of E was an incredible experience and if I were to encourage people to sign up I would just say one last thing, think carefully if you are up for the challenge of always remembering to do your logs of achievement, and to be able to support your group in times of need and being open to trying new things, and if so then you should really consider doing D of E."
–Matilde (Y12)
"The Duke of Edinburgh Award is a challenging and adventurous programme that I have looked forward to since I found out about it when I was 7 years old. I have since successfully completed the Bronze Award and I am about to complete my Silver as well. I will also be participating in the Gold as I am in love with the whole programme and find the whole experience to be very beneficial and a great way to form new friendships and create new memories that will probably last a lifetime.
This particular expedition, the Silver qualifying, was fantastic. It was, of course, painful and difficult, but it was 100% worth it. I went with some great friends and all this did was to bring us even closer together. We worked through so many problems, got lost together, suffered together and helped each other bounce back every step of the way. There was not a single point in which I felt like I wasn't listened to or cared for. This experience built upon my mental strength, determination, independence and fortified some of my strongest friendships, and I am so happy and proud of having completed my fourth D of E expedition."
-Ariana (Y12)
Sixth Form Guest Speaker: Hannah Gaffey
---
Hannah Gaffey is 22 and is going to Cambridge next month. She's going to study an MPhil in Education, development and sustainability. Hannah came in to talk to our sixth form students about UCAS and UK university applications, doing well at uni, getting into Cambridge, the importance of extracurriculars and how a normal person can make extraordinary things happen.
Hannah spoke in the Auditorium this Friday 13th at 2.30pm for any Sixth Form students who think this could be useful for them. It was an excellent, inspiring talk for our sixth formers that has pushed them to work hard for their dreams.
Here are two great links if you want to find out and hear more from Hannah Gaffey herself, about her struggles and achievements in her journey to University.
Poetry Workshops for English
---
"On Friday the 6th of September, a poet named Richie Hofmann made a special appearance in our English class. Richie is a poet and he also teaches English literature and creative writing at Stanford University in California. When Richie introduced himself, he talked to us about how poetry was very much alive and had many authors, even though it wasn't something you could do as a full time job. After all the pleasantries, Richie asked us to write freely about what was on our minds which he told us was something he did when he had writer's block. For ten or twenty minutes we wrote without stopping, some wrote about what they wanted to do on the weekend, some wrote about how much they disliked school and some just wrote a random stream of consciousness.
Overall, it was an enjoyable experience and I have now considered writing some poetry of my own to see if I am any good."
– Cloudia and Guillermo
To find out more about Richie Hofmann and his work, visit his website at: https://www.richiehofmann.com/
Student Leadership Weekend
---
Our most recent Student Leadership Weekend (SLW) meeting has made much progress within the club. The SLW is being led and organised this year by eight Year 13 students and two Year 11 students. For one of our sessions, we had a Skype call with one of the external speakers, Laina Pattni, who will be doing an interactive workshop about public speaking. This call gave the students an opportunity to talk, ask questions and tell Laina about the aims of the SLW. This was a lovely opportunity for the students to get involved in the overall planning of each session, it gave them a better understanding about what will be involved in this specific workshop. The students also gave some ideas about what they would like to hear as well as a guide for Laina.
The students are very enthusiastic and have put together all their creative ideas so that this weekend will be very informative but enjoyable for all the students attending. The main focus being that the attendees can put into practice all the tips they have learnt, going along with our slogan 'Making Leadership Stick'.
This event, taking place November 15th – 17th, will be attended by around 70 students from international schools all around the world, therefore will be a good chance throughout the weekend to practice their networking skills as well as the leadership skills they'll be learning through the weekend during teamwork challenges, including a team building challenge around Madrid City Centre. By the end of the weekend the students hope that everyone will be able to apply what they have learnt to everything they do; from their school work to their future careers.
– Danielle J
Co-Curricular Fair!
---
On Thursday 12th September, the first ever Co-curricular Fair was held in the Secondary School. The Fair was attended by every student, from Year 7 – 13, encouraging them to discover and sign-up to the many diverse clubs, activities and societies on offer for them this academic year. The opportunities ranged from STEM, Debating and Coding Clubs to Chinese Culture Club, LAMDA Public Speaking and Art Therapy. Every teacher is involved in coordinating a club or activity, or mentoring a student Prefect who has committed to leading a student society. There are more than 10 student-led societies, including the Charity Committee, Relate, Wellbeing, MUN, Performing Arts and the student newspaper. This year we are very excited about the announcement of the school musical; 'We Will Rock You,' with many students of all ages signing up to be involved in the production. We also look forward to seeing our school orchestra and choir in action later in the year. More sporting opportunities have been offered than before, with new sports such as; rugby, hockey, cricket, and netball, all proving popular, as well health and fitness opportunities also being made available to all students on a daily basis. It was great to see a couple of the school charities also in attendance, as the Charity Committee and the Houses are all striving to raise the profile of these important organisations and to extend the many opportunities that we have to work with and to support them. A full list of all the Secondary co-curricular clubs, activities and societies can be found on the Parent Portal and the school website.
-Paul Crouch (Deputy Head)
World Challenge Trip
---
World Challenge is about students participating on an expedition that is primarily lead by themselves. Whilst on the expedition they take on a variety of roles, such as accommodation, transport, medical, finance, and a number of others. They rotate these responsibilities after a few days. The idea is to develop independence, confidence and leadership skills. It is very challenging for them and often they are out of their comfort zone. They need to work as a team and consider others as well as what they personally want to get out of it.
The trekking phase, with fully packed rucksacks, this year was in the Malaysian rainforest. The students learned a lot about conservation, and our guides taught us about natural means of survival. This was a physically demanding aspect of the expedition, due to the intense humidity in the jungle and the constant attack by leeches.
The conservation phase this year was working on a turtle conservation project. We were resident at 'Bubbles' resort which is an eco based idea and visitors are involved in rebuilding the coral reefs and night watch for the turtles. Students and staff took shifts to watch out on the beach to see the female turtles laying her eggs, these were then transferred to a safe hatchery.
This years rest and relaxation phase involved white water rafting as well as visiting the Cameron Highlands and tea plantations.
It was a great experience for all involved and for staff to see the students evolve into a self led team.
– Ian Robertson
If you're a parent at Soto and want to keep up with the weekly news updates here, please find the 'Parent Soto Weekly' on the Parent Portal every Friday!