Our House Photography winners!
News Service | Filtered by Secondary News
News Feed
Year 11 Research Projects & Presentations
What were they?
The Y11 Final presentations were the last part of the Preparation for Advanced Study course that took place after the internal exams. After having lessons on useful skills such as referencing, note-making and evaluating different types of sources, the Year 11s had the task to select a question on any topic of their choice. This question could be of a particular subject in school, a hobby or something that they were passionate about and found interesting. The students had 2 weeks to research information about the topic and produce a presentation or video that they would then present to 9 people. The presentations took place on the 18th and 19th of June and were a great success. The students came up with dozens of great questions that covered topics such as Sport, History, Physics, Politics and many more.
When did we do it?
We did this presentation during the last week of the advanced study course. We had been taught all the skills necessary to do it very well throughout the last weeks and we had to present them during the Thursday and Friday. We were divided into groups of approximately 10 people, to make it more intimate and people were more comfortable presenting which made the situation quite better. We have been preparing this project for more than three weeks and we were really enthusiastic to present it, as we had put a lot of work in it.
How did we do it?
During the different "project-based learning" lessons we had in the Preparation for Advanced Study Course, we learned skills directed to helping us prepare our own research project and deliver a presentation at the end of the course. Halfway through this process, we were asked to put together an analysed bibliography with five sources. This allowed us to practice our critical thinking skills and look for biases, which is one of the most important skills we have learned. Once we did this, it was up to us to conduct the research and put together a ten-minute presentation where we reached a conclusion to our hypothesis. The topics and questions were chosen by ourselves which made the research all the more interesting, and finally, on Thursday 18th and Friday 19th of June, we presented our investigation to some of our peers in small Google Meet groups. Afterwards, it was time for reflection. We all received feedback from our peers which helped us improve for next time.
What did it offer?
This project taught us life long skills such as: how to research information and how to present it, how to distinguish if a source is reliable or not, how to cite information… It taught us skills which will be useful up until university and showed us to be confident when presenting to other peers. We learnt to be passionate and engaging when presenting our research and we learnt to explain things in a detailed yet simple way so that our peers were able to understand. We presented a topic which was of our particular interest and aimed to engage other students with our topic, this taught us that being passionate about a subject can make other people interested too. Overall, this project taught us multiple skills which we will use throughout all our academic life. The students also had the opportunity to give feedback to each other. This feedback was then shared with the presenter so that he/she would be able to reflect on mistakes and improve for the next time.
King´s Lockdown Anthology – Issue Three
Welcome to the third and final issue of the King's Lockdown Anthology!
This final issue has been 'taken over' by the Year 11s who have recently finished a monumental stage in their education. The first eleven pages are dedicated to their creativity and talent.
Alongside submissions from students, teachers and parents, Izabella from one of the school charities, Nyumbani, has shared an update from Kenya!
Thank you to everyone who has supported, read and submitted to the Lockdown Anthology. It has been a joy to curate.
We Are The Champions!
When the school campus closed we were just two weeks away from performing the Broadway musical 'We Will Rock You', which we had been preparing since September. It is only fitting that 'We Are The Champions' is our finale, featuring a record 36 performances from 32 musicians. The length of the lockdown in Madrid has also resulted in us missing other performance opportunities, such as assemblies, spring concerts, the Summer Fair, and Prize Giving. Whilst it's not quite the same, I wanted to provide my students with the opportunity to perform to an audience together, to keep developing their performing ability and confidence. Their dedication and adaptability as musicians has been brilliant. Many of my colleagues, former students, as well as parents and alumni within the school community have also joined in with the weekly performances by our 'Virtual Big Band', which is great for developing a real sense of King's College community. We have performed songs from 'We Will Rock You' and from last year's production 'Grease', as well as hits by Guns 'n' Roses, Aretha Franklin and The Rolling Stones. So far, our performances have been viewed over 3,000 times on social media platforms, meaning we have reached wider audiences than ever before. That aside, we cannot wait to perform on stage again when it is safe to do so!
Mr Blake, Director of Music
The Children of Nyumbani Kenya Rise to the King´s Around the World Challenge
The Nyumbani children walked around the compound before stopping to jump on the trampoline and then using scooters to add some more distance to the King´s Around the World Challenge. (The tiny ones needed some help!). The older boys participated by running on the football field, all are really pleased to support this initiative. King's College has done so much for Nyumbani, and now the children have had a chance to support all four charities of the school.

Thank you Nyumbani …and thank you King's College!
All working together for a better world.
Biggest Ever Virtual Big Band!
With 22 performers and 24 submitted video performances (double contributions from Peter and Cordelia), this is the biggest the Virtual Big Band has ever been for our penultimate performance! We range from Year 6 all the way up to Year 13, as well as parents, classroom teachers from both Soto de Viñuelas and La Moraleja, and Music School instrumental specialists. Bravo everyone! Stay tuned for our final performance of 'We Are The Champions' which will be released at the end of term. Any instrumentalists or vocalists who want to join us for this should contact Mr Blake.
King´s Around the World Challenge
King´s Around the World Challenge: 29th May to 14th June
Dear Students, Staff, Parents, Alumni and Friends.
It has been a challenging and unusual few months, but the Student Councils have continued to meet weekly to share feedback and to work on new virtual projects that enhance the King´s spirit of adventure and collaboration. Coordinated by our new Head Students, Victoria and Nicholas, a challenge has been planned to replace the annual Summer Fair and to raise much needed funds for our four school charities. This challenge draws on the promotion of physical exercise and also community togetherness to reach a goal, at the same time raising funds for the charities.
Aim: To complete one full lap around the world as a school community (approx. 40,000 kms)
The student committee is encouraging everyone to extend their physical exercise routines and to go above and beyond. This does not mean the usual walk to the shops, or a typical stroll around the block. We are encouraging you to do that bit extra, not only for yourselves but also for charity! This can include any form of exercise: running, walking, skating, swimming, climbing, skipping, blading, cycling… as long as you have challenged yourself, covered a certain distance and recorded it. We then ask you to submit your distance (honestly and truthfully) whenever you have completed it, this could be daily or weekly, it doesn't matter. The website that has been specially designed for this challenge by the students so that everyone can input their totals, make a donation and monitor our collective progress around the world. The website can be found at the link below:
The website also includes information about our four school charities and an option for you to upload any images of you exercising. Please only upload any images that you are happy for us to use for marketing purposes, i.e. to celebrate our achievements (make sure you read the GDPR guidelines carefully, as you will be accepting them by uploading an image).
We would like to encourage everyone to be as honest as possible and therefore recommend that one of the following apps, or similar, are used to record your distances when exercising specifically for the challenge:
Try and beat your distance each time and set yourself some personal targets. Maybe even link these targets to a monetary amount that you (or more likely your parents!) will agree to donate if you achieve them. The important thing is to enjoy your exercise though and to be safe, always inform an adult of what you are doing and where you intend to go if you are exercising alone.
To donate is easy and very important. Ideally we want to raise as much funds as we do during a typical Summer Fair, so please do support this challenge and share our website with family and friends. They can take part too! There is a link to our GoFundMe page on the website, and here you can make your donation; once, twice, as many times as you like! A few ideas could be:
Set personal targets linked to monetary values for individual family members
Set a collective target as a family or group of friends over the two week period and allocate a monetary value to donate
Maybe donate an amount every 5,000kms achieved by the collective community
Maybe donate an amount on completion of the whole distance, around the world
Or do all of the above… it is really up to you – every little bit helps!
The total funds raised at the end of the challenge will be divided equally into four and donated to the four school charities listed below (more information about them can be found on the challenge website):
Porque Viven, ANAR, Nyumbani and Bomberos Ayudan
If you have any questions at all then please do not hesitate in contacting paul.crouch@kingsgroup.org at any time. We very much look forward to hearing about and seeing your journeys around the world, and thank you all in advance for your enthusiasm, support and kind donations.
Kindest regards,
Victoria and Nicholas
(King's College Soto Head Students)
King´s Lockdown Anthology – Issue Two
Our second issue of the King´s Lockdown Anthology is now available. Many thanks to all our community members for their amazing contributions. Remember that you can submit articles, videos, music for future issues via the form, the link is available on the anthology website or inside the issues themselves.
You can read the second issue of our Lockdown Anthology
here
.
Lucy Makes Team GB
Many congratulations to Lucy in Year 10 who has already played basketball for England earlier this year, and has now been selected to be part of the Great Britain Development program. Lucy is obviously elated to represent her country at an even higher level and because this also puts her on the pathway to achieve her goals in basketball which is to play for her country at the Olympics and ascertain a Division 1 scholarship in the USA. We are right behind you Lucy and very proud of all your achievements so far.
King´s Virtual Big Band Continue to Roll Out the Hits
The King's College Virtual Big Band is bringing you the feel-good factor this week with Aretha Franklin's 'Think'. Our ensemble includes performers from the Primary and Secondary departments, instrumental specialists from the Music School and from our supportive parent body, as well as classroom teachers from King's College.
We have been performing Broadway musicals on an annual basis here at King's College for many years, and were just two weeks away from performing 'We Will Rock You' when the quarantine was announced. Whilst it's not quite the same, I wanted to provide my students with the opportunity to perform to an audience together, to keep developing their performing ability and confidence. Many of my colleagues, former students, and parents within the school community have also joined in with our 'Virtual Big Band', which is great for developing a real sense of King's College community. Each week the students, which are of a wide range of musical ability and experience, are provided with the sheet music and a backing track to prepare. When they are ready they submit a video recording to me so that I can mix and edit the performance, for release on a Friday morning. Stay tuned – until the stage is available to us again, the King's College Virtual Big Band is here to stay!
Top Tips for Transition
The Secondary Pastoral Team recently held an online assembly for the whole of Year 6 regarding transition to Year 7. Mr Molloy, the Head of Year 7, talked the students through the exciting changes that face the students in September and also introduced other key teachers in the Secondary School. Maria, our Head of the Student Council, introduced herself and welcomed everyone, also explaining how the Student Council works with every student and supports them to have a voice and to bring their ideas to fruition. Four current Year 7 students joined the session and efficiently answered questions via the chat box as the presentation and information continued to be delivered. They all did an expert job and at the end shared their own slides summarising their top tips to consdier through transition from the Primary School to the Secondary School. We very much look forward to welcoming all of Year 6 and our new students into the Secondary School in September.
Our Head Students 2020 – 2021
We are delighted to congratulate and introduce Victoria and Nicholas our new Head Students. Below is a short introduction from the two of them. We wish you both the very best of luck in your new roles and know that you will do an amazing job.
So, what is a Head Student's role? Basically, we are here to be your voice and provide another line of communication between the student body and the Senior Leadership Team in the school. First of all, we would like to express how excited we are to exchange thoughts and ideas with you all in the future, with the aim of enhancing the educational experience of our school community and continuing to create a healthy and enjoyable atmosphere for us all.
It's been over a month now since the school closed down, and we have all had to adapt to a completely new learning and teaching style. Technology has become increasingly fundamental in our lives these days as we aim to keep informed and aware of everything that is going on in our surroundings. We would like to take this opportunity not only to thank our teachers for doing their best to keep us all motivated and up to date with our school work but also our parents, carers and family members for supporting us as well, as we learn to adapt to the new circumstances created by the ongoing Coronavirus outbreak. We would like to thank you all for your hard work, your patience, and your dedication during these times of uncertainty.
On the bright side, this might be your chance to do all the things that usually don't fit on your schedule – to run that extra mile and do some more work for the subjects you enjoy the most, catch up on those hours of sleep, do an online course or get some reading done. We understand that these are difficult times, causing us to struggle every now and then to find the motivation to keep going – but we are sure that you will be able to fight the procrastination monster and finish the work that has been sitting on your desk for the past week! It is essential though that you try to keep exercising, as it will help you to remain motivated and fit. Aim to find time to spend with your family and friends as well – this will surely benefit your mental health. Keep up that King's spirit and the hard work, and hopefully, we'll see you all very soon.
As a team, we believe that as students, we should attempt to make the most out of the wide range of opportunities that come our way, allowing us to develop and practise skills, attributes, and qualities that will help us prepare for life beyond King's College. Besides representing the school and acting as ambassadors on a daily basis and at school events, we aim to support the school's objective of being a place where everyone enjoys learning, and instinctively thinks outside the box. We will encourage people to leave their comfort zone and get involved in the school community, try new things, find solutions, and embrace responsibilities. 2020 has started off as a rather unusual year, but as soon as we are back on school grounds, as members of the King's College community we must seek to continue growing. The stage we are currently in is just one out of the many we will experience in life. We'll soon be able to look back and be grateful we made it through. Our duty is to keep moving forwards, always looking to expand our horizons and working as hard as we possibly can to be the best individuals we can be. Keep coping!
Finally, let us conclude by reminding you that even though we are aware of the current situation, we are here to listen to any suggestions or ideas you may have. We may not be able to execute them all straight away, but we will certainly plan and discuss them for when we eventually return to school.
Victoria and Nicholas (Year 12)
King's College Soto Head Students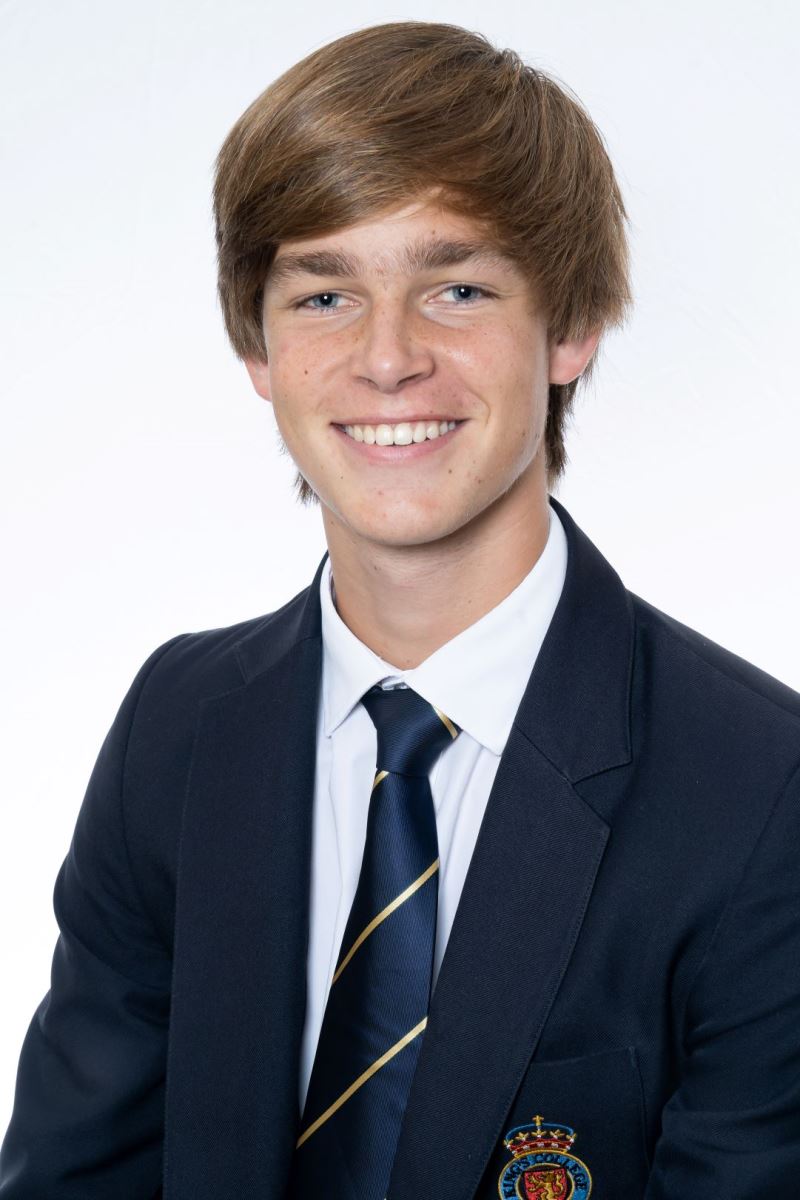 King´s Lockdown Anthology
We are delighted to share with you our first issue of the King´s Lockdown Anthology; a collection of poems, articles, drawings, stories, reflections and videos, submitted by members of our school community during the lock down period. We are aiming to produce a number of issues before the end of the school year and will then combine them all when we return to school to produce a permanent version of the anthology to remember this unique period of time in all our lives.
Please do take some time to read through the issue and to also watch the videos submitted by our talented students. Each issue of the anthology is available via our school blog here.
A huge thank you to everyone who has already submitted content to this issue, we welcome submissions from all students, teachers, parents and alumni. This is a King´s community project, and we want to celebrate all creative output and reflections during this time. You can submit content to the anthology here.
We very much hope you enjoy reading the anthology and possibly allow it to bring out your own hidden talents!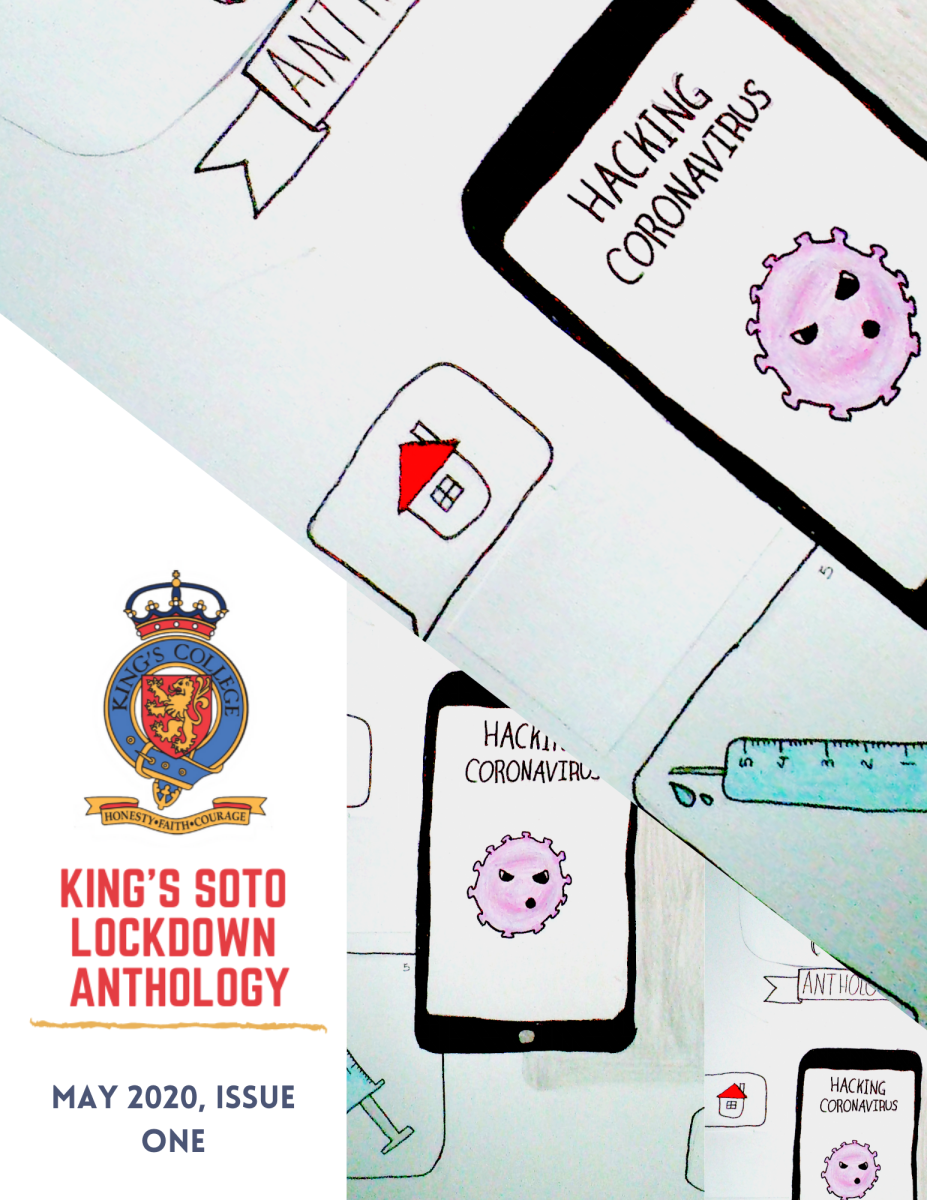 DofE Continues…
These are times of uncertainty, challenge and constant change. As a society, we have been forced to face a situation of lockdown for over a month now and we have been restricted from social interaction and many of our favourite activities.
Unfortunately, this also affects the school's lunch time Gold Duke of Edinburgh club and many of the chosen activities of the participants as their skill, physical recreation or community service. However, the school has come up with a brilliant solution to these drawbacks to ensure that the DofE Award can be carried out with the maximum normality possible. After carrying out an evaluation with a questionnaire on the progres made with the Online Record Book so far, all the students have been provided with a list of alternative lockdown-suitable activities, such as online classes or charities that operate electronically. We have also been able to count on the support needed from the staff to adapt these activities or answer any questions. Additionally, as a substitute for the actual meetings held once a month, there have been a number of activities organised by Ms Bromhead and Ms Clark to make this lockdown as bearable as possible. The usual kit-list check has been done via Google Classroom by submitting a document with pictures of every item we have and every item that we are planning to purchase before the expedition. Finally, to bring us as close to the outside as possible, we have been provided with the opportunity to carry out a virtual cave exploration available on the National Geographic website, which will not only be of great help with the psychological effects of the lockdown, but will also prepare the participants for the required expedition to obtain the Award.
The situation is continually evolving and the ability to adapt to change is key to endure these difficult times. The Duke of Edinburgh Award staff at school have proven that it is not necessary to go outside to explore the wonders of a colossal cave and that any bump on the road can be overcome with resilience and a little bit of imagination. Thank you.
Lucia – Year 12 (Gold Award)
Radio Ga Ga with King´s Virtual Big Band
This week our Virtual Big Band are performing the Queen classic, Radio Ga Ga, inspired by this year´s school Musical – We Will Rock You. The school community is proud of all our talented musicians and love listening to these collaborations during this period of learning at home. Well done to everyone involved..
You can watch the performance of Radio Ga Ga by clicking
here.
Earth Day Inspiration
The student´s Environment Committe plan to post articles on a weekly basis to raise awareness about various environmental topics and get people more in touch with nature and everything around us, we hope you all enjoy them and find them useful. Following Earth Day last week we have collected a number of useful resources for you to look at and get inspiration from:
SOME RESOURCES FOR YOU INTERESTED PEOPLE OUT THERE…
Einstein was right – honey bee collapse threatens global food security – Telegraph https://www.telegraph.co.uk/finance/comment/ambroseevans_pritchard/8306970/Einstein-wasright-honey-bee-collapse-threatens-global-food-security.html This article talks about the effects of the collapsing bee population on the availability of food.

Monsanto's global weedkiller harms honeybees, research finds – The Guardian https://www.theguardian.com/environment/2018/sep/24/ monsanto-weedkiller-harms-bees-research-finds An article on how glyphosate, the weedkiller found in Roundup® and similar products, makes bees more prone to infection.

What's the Waggle Dance? And Why Do Honeybees Do It? – Smithsonian https://www.youtube.com/watch?v=LU_KD1enR3Q Honeybees search high and wide for the best flowers. And when they find them, they go back to the hive and "tell" the other bees how to get there.

What is it About Bees and Hexagons? – National Public Radio https://www.npr.org/sections/krulwich/2013/05/13/183704091/what-is-it-about-bees-and-hexagons Have you ever wondered why the cells in beehives are in the shape of a hexagon? This article playfully walks you through the underlying mathematical design of a bee's home!

Earth Day 2020 https://www.earthday.org/earth-day-2020/

A fun (and quite addictive) game… https://www.google.com/doodles/earth-day-2020

Some tips!! https://www.earthday.org/earth-day-tips/

See how our planet has changed in 50 years since first Earth Day… https://www.youtube.com/watch?v=k_GJ0wVYz18

International Mother Earth Day!! https://www.un.org/en/observances/earth-day
King´s Virtual Big Band
Well done to our first ever Virtual Big Band, performing Sweet Child O´ Mine across cyber space! The whole school community is so proud of our talented musicians and loved listening to this as we went into another weekend of lock down. We are all very much looking forward to more collaborative performances from the King´s Soto Music Department. Well done, and thank you Mr Blake for your leadership.
You can watch the performance of Sweet Child O´ Mine by clicking
here
.
Our Experience at the Global Youth Fest 2020
Last weekend, on the 18th and 19th of April, I attended the Global Youth Fest Virtual Conference with my friend and KS4 Council member Clara, held online via Zoom. It was organised by the JUMP! Foundation, and although it was the first time they organised this event, I am glad to say it was a total success.
The event took place from 3 p.m. to about 8:45 p.m. (CEST), and the participants were mainly aged 15-20 (without counting the JUMP! Staff and speakers).
The schedule consisted of one-hour sessions in which we either discussed topics of our choice in Open Space sessions, or actively participated in interactive sessions led by specialists in their field. The element of interaction was key in the conference and gave us the opportunity to connect with other students in this period of isolation.
During the sessions, we discussed a wide spectrum of topics, from culture to education during COVID-19. Common ground was the contribution to helping us develop into more empathetic and open-minded citizens. Among other topics, we learnt about Afro-Cuban Folklore dances and the religion-related culture behind them, of Regla de Osha-Ifá. Furthermore we discussed many aspects of online learning in our communities, such as international education, issues with public education and online learning, and the difficulties many children are having on accessing this online education system. However, my personal favourite was a session about developing our emotional intelligence. We learned how to conduct a meaningful discussion by sharing our views on "what is important". This led to specific questions about selfishness, society and our own personal experiences, insecurities and views. The highlight of this discussion was how we were all supportive and understanding, taking care to subvert popular stereotypes about what everyone believes and expects.
Personally, what I am taking away from this experience apart from all the learning is optimism. Optimism towards a better future world where international leaders are able to communicate and cooperate in similar ways to those which I witnessed during the Global Youth Festival. Ostensibly, one would think that coming from such different cultural backgrounds, of over 10 different nationalities, would lead to some arguments and misunderstandings. However, my doubts were only met with kindness, awareness, open-mindedness and thirst for knowledge of a global and more wholesome perspective of life. This is why I believe such events contribute to a more open-minded society, and that we need more than ever to solve global issues we face today.
Natalia, Year 11
International Women's Day at King's
---
This week, we were visited by some very important women who came to inspire our girls (and boys too) for International Women's Day. Gillian Motlhamme (Political Counsellor for South Africa in Spain) and Fuencisla Clemares (Head of Google Spain and Portugal) visited to discuss their incredible achievements and how important it is to hear these from a woman's perspective and experience. The students participated heavily, asking lots of questions and listening intently to the answers.

Ms Gillian Motlhamme met with all of our Prefects and Key Stage Council members to discuss her career, and politics as a whole. We were so proud of our passionate students and how many questions they all had for Gillian! We hope she will be back one day to continue the conversation. The same goes for Mrs Clemares, for which the session over ran as the children had endless interesting questions about her role and her experiences in the business.

Thank you to all of our students who paticipated, recognising International Women's Day as the important event it is and why it is so important that we celebrate it as much as we can!
Study Skills Workshops
---
For the first Friday of our Second Term we invited four experts to give Year 12 a great opportunity to learn new study skills and understand how to improve on their current habits. The year group was split into four groups and spent the day in these group circling around the school, spending time with each speaker. Some really interesting challenges were posed to get our students actively thinking and getting involved in the workshops.
The students took part in discussing attitudes to school and why it is important to have positive beliefs. The students were encouraged to think with the mindset that "Your belief is equal to your gain in life" this will get students feeling more positive about school and therefore be in the right mindset for positive learning and engagement to their studies. We really want our students to get the most of their education here, and their education will only be better if they have the positive growth-mindset we encourage around the school.
In addition to this, the students had to work on memory. We looked at a list of 21 words and had to remember them in the exact order, this was done four times, and it was surprising for students how much they were actually able to retain in a short amount of time. This engaged their brains into active, focused thinking, exercising all the right parts of the brain. In addition to this it also served as an improvement for self-belief, it encouraged the students to improve how they see their capability in remembering what they have learned at Soto and producing the same quality work in their exams.
Overall, the workshops were a huge success and we believe this motivational start to the term will encourage our students to keep working hard after coming back from a relaxing break! Thank you to all of our Year 12 students who took part, we hope you went away feeling confident in each new skill you exercised today!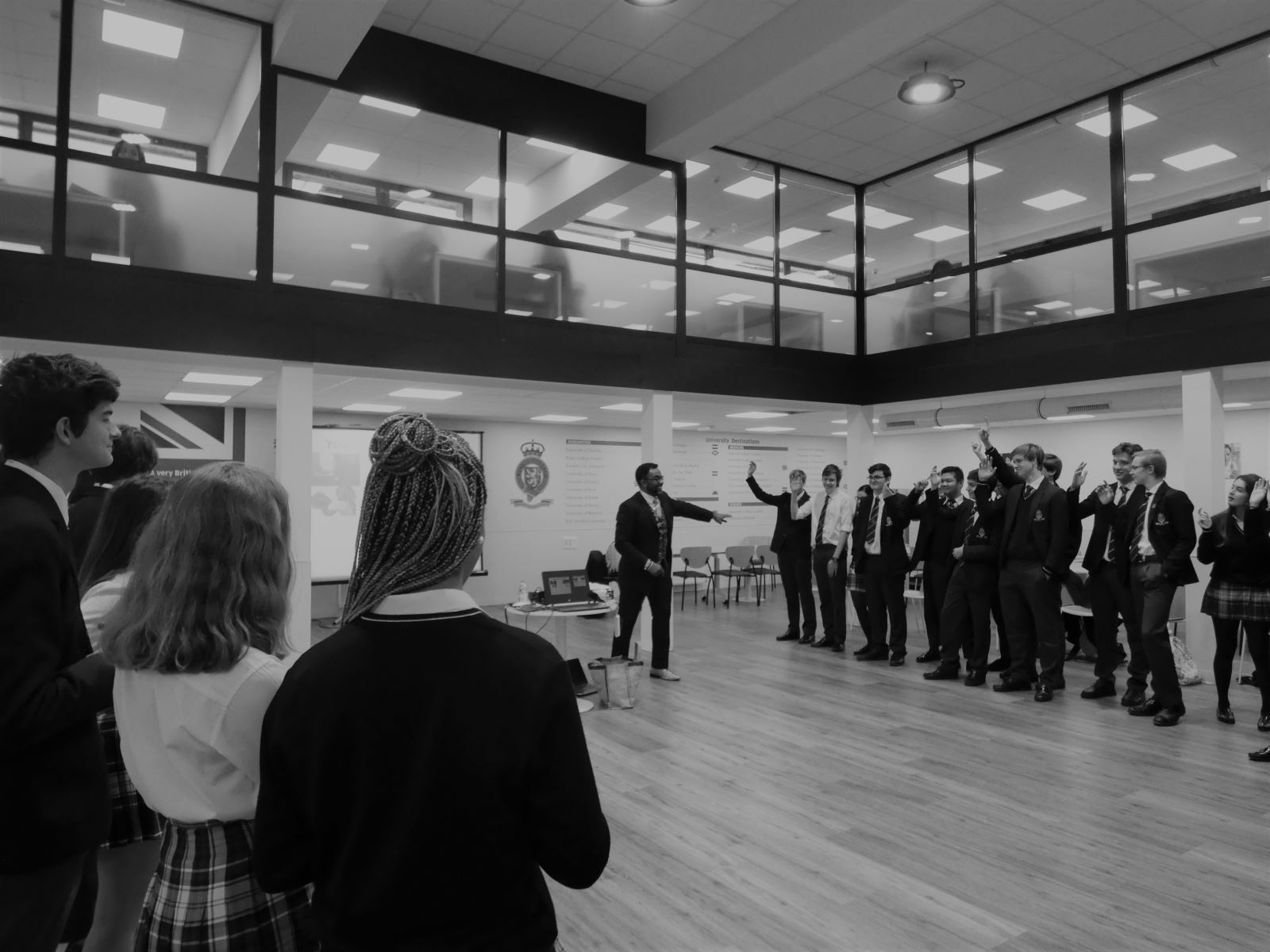 If you're a parent at Soto and want to keep up with the weekly news updates here, please find the 'Parent Soto Weekly' on the Parent Portal every Friday!